Inventory of available homes to purchase is at a historic low in Naperville.  Sellers are holding the cards, and Buyers are fighting over the best listings.  I'm offering 4 pointers to win in a sellers market.  The Graham Real Estate Group also provides our clients with a strategy including 8 ways to win multiple offers – let me know if you'd like a copy!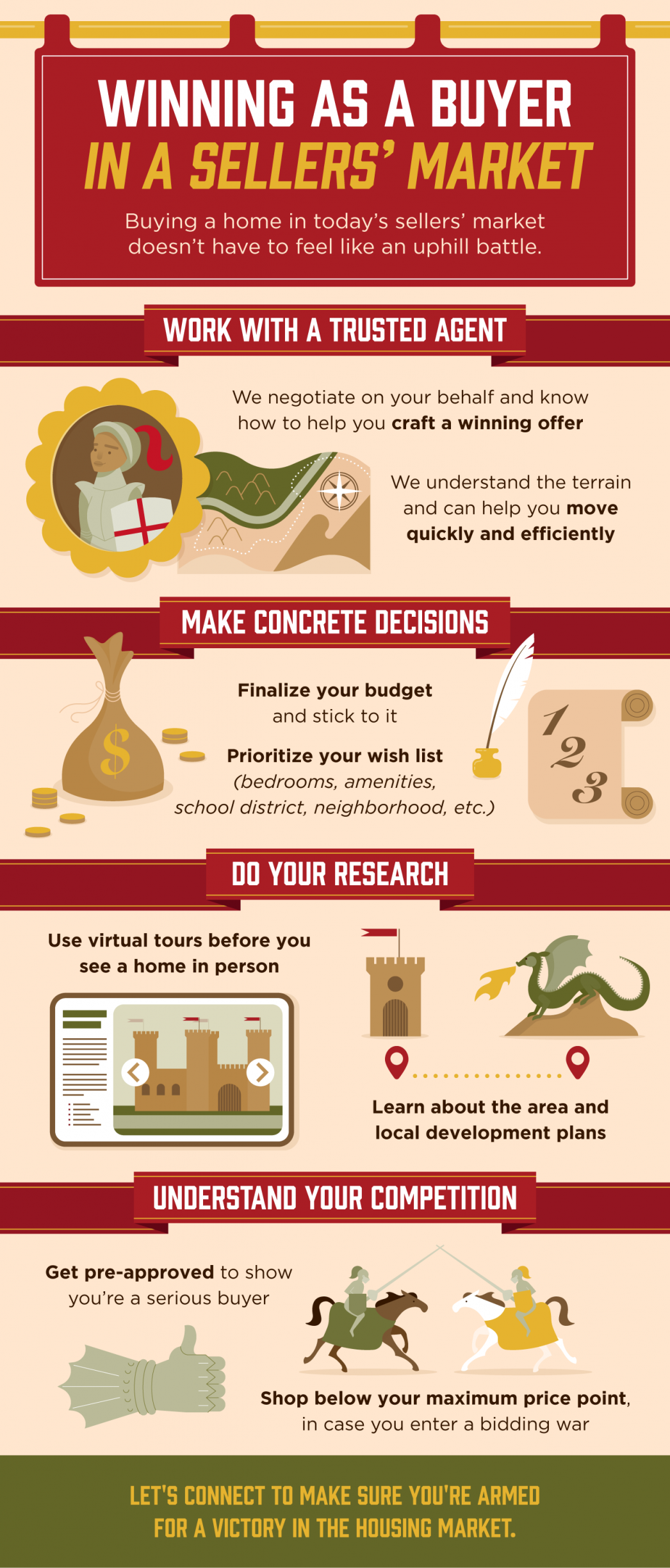 Some Highlights
Buying a home in today's sellers' market doesn't have to feel like an uphill battle.
Here are four ways to make sure you're positioned for success when making a home purchase, even when the scale tips toward sellers.
Let's connect to make sure you're armed for victory in the housing market this season.  Just send me a quick email!